.
Meal Plans For the busy person.
.
Too Busy To Plan Healthy Meals?
You aren't alone! As a busy professional, eating healthy can take a back seat to busy life.
But if you've ever wished there was a simpler way to eat better, I've got good news... Now it is easy to prepare healthy meals using customized meal plans - created just for you by me - with my easy-to-use subscription service that allows a FREE TRIAL.
Here is what you will get from a meal plan: you'll receive my delicious, nutritious meal suggestions, perfectly tailored to your unique dietary needs.
Healthy and delicious
All meal plans include tasty, nutritious foods, customized to fit your lifestyle.
Full and complete
Breakfast, lunch and dinner - with Hescott Nutrition Services meal plans, you'll never have to ask, "What should we eat?" ever again.
Detailed and accurate
As you customize your plans, nutrition facts and smart grocery list will automatically adjust and generate.
Simple and affordable
There's never been a better way to help you eat great food without agonizing about what to make. Every recipe suggestion is thoroughly tested to ensure it's delicious, easy to make, and helps you meet your health goals!
Here's how it works:
For less than $1 per day, you'll receive weekly, customizable meal plans with over 30 recipes! Add and remove recipes based on your preferences, then adjust the number of servings if you want leftovers.
Each recipe contains nutrition information with easy prep and make directions.
Meal planner includes a smart grocery list that tells you exactly what to buy.
You'll also receive valuable coupons from health-focused brands - a real win-win.
CHOOSE FROM FOUR EFFECTIVE MEAL PLANS SELECTIONS
Anti-Inflammatory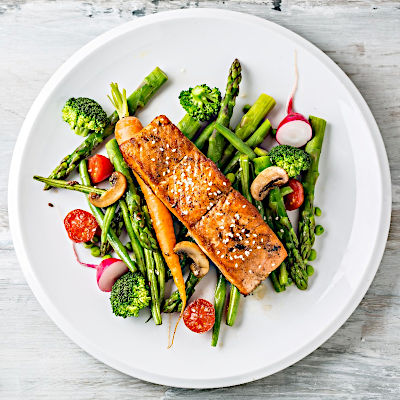 This plan focuses on stabilizing blood sugar, promoting healthy weight, normalizing hormones, and reducing inflammation associated with many chronic diseases. It is also low glycemic, high fiber, and packed with anti-oxidants.
3-DAY PLAN SIGN UP 5-DAY PLAN SIGN UP
Plant-Based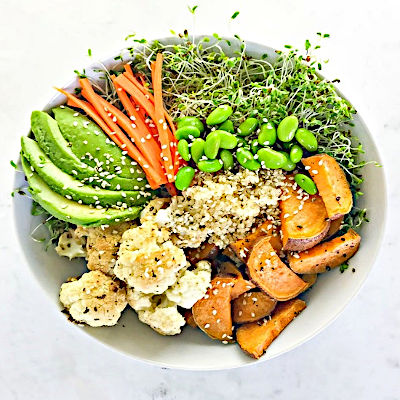 These plans contain 100% plant-based recipes that are rich in antioxidants and phytonutrients known to be anti-inflammatory. Recipes are full of fiber, vitamins, minerals, and plant proteins making them nutritious as well as delicious.
3-DAY PLAN SIGN UP 5-DAY PLAN SIGN UP
Diabetes/Pre-Diabetes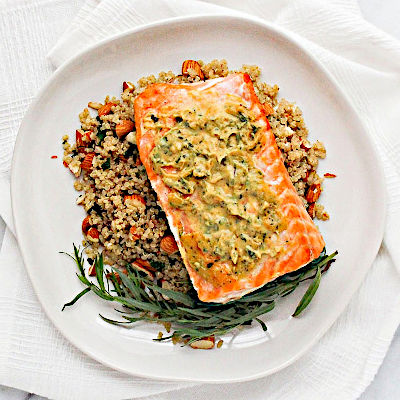 These plans are geared towards people with diabetes or pre-diabetes. They contain a balance of nutrients to help prevent blood sugar spikes and keep you feeling satisfied - moderately low in carbohydrates, a variety of heart-healthy fats, high in fiber and protein rich foods. It also contains plenty of plant-based foods to help promote overall health.
DIABETES PLAN SIGN UP
Afro-Caribbean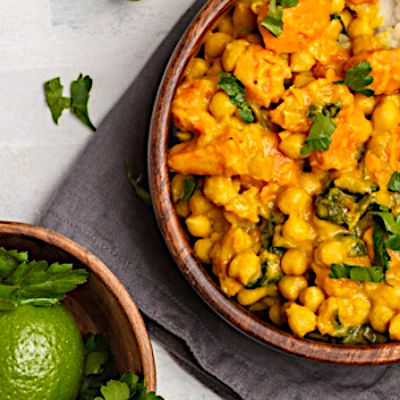 This culturally diverse plan celebrates a variety of flavors with satisfying, hearty recipes created by leading Black dietitians in the industry. It is curated to introduce old favorites with new twists. It offers recipes from different parts of the world including Caribbean jerk seasoning to Ethiopian East African flavors. This flexible meal plan emphasizes the preparation of whole plant-based foods.
AFRO-CARIBBEAN PLAN SIGN UP
Want To Learn More About How I Can Help You?
BOOK YOUR INITIAL CONSULTATION NOW!
GET STARTED
NOTE: These meal plans are not intended to treat or cure any specific health condition. If you have a condition that requires a more specialized approach, such as diabetes, pre-diabetes, overweight or obesity. Consult with Natasha for more individualized guidance by scheduling an appointment.